Warrnambool Accommodation Search
For Cheap, Luxury or Discount Hotels around Warrnambool
Best Accommodation in and around Warrnambool
Located in the southwestern part of Victoria, Australia, Warrnambool is renowned for its beautiful coastline, wildlife, and city culture. This town is a popular tourist destination, offering a great range of activities and festivals. If you are planning to visit Warrnambool, it's important to secure accommodation so you can enjoy your stay in comfort. Here are some of the best accommodation options in and around the city.
Mid City Motel Warrnambool
Mid City Motel is a 4-star hotel located in the heart of Warrnambool. The motel is equipped with modern facilities and is perfect for business travelers or holidaymakers who want a central location. Each room of the motel is air-conditioned with a TV, work desk, and an ensuite bathroom. The place also offers free Wi-Fi and access to the indoor heated pool, spa, and sauna.
Lady Bay Resort
Lady Bay Resort is located in Warrnambool's strict natural reserve that faces the Southern Ocean. It is a luxurious resort that features stylish accommodation equipped with a balcony or courtyard offering serene views. Relax your mind and body by using the wellness center's steam room, sauna, and hot tub or by taking an invigorating swim in the outdoor pool. The resort also houses an onsite restaurant serving up delectable food.
The Deep Blue Hotel and Hot Springs
The Deep Blue Hotel and Hot Springs are located in the hot springs of Warrnambool and have beautiful ocean and water views. The hotel has fantastic facilities including lagoon-style pools, water slides, a hot tub, and an extensive fitness center. You can opt for a room with natural warm geothermal water access or select from the wide range of room styles available.
Axe Creek Lodge
For those seeking a more secluded getaway, Axe Creek Lodge in Nirranda South, nestled in the hinterlands of Warrnambool, is the perfect option. This farm retreat on a 160-acre property welcomes guests to enjoy a cosy experience in one of its four chic self-contained rooms. Guests can try out archery, explore the beautiful gardens, take a dip in the pool, or have a BBQ on the deck while watching the stars.
There are plenty of accommodation options to choose from in and around Warrnambool, suiting every budget and preference. Plan your trip to Warrnambool and experience Victoria's beautiful coastal town with these options providing both comfort and style.
This is the worlds leading discount accommodation cross search engine

save up to 80%


This is the same set of services most travel agents use, Free to bookmark and share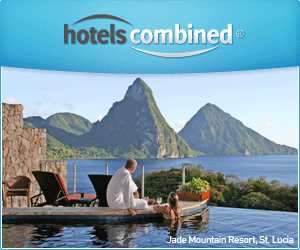 This is the site for Warrnambool Victoria . Are you searching in the right Australian Region?
MOVE PORTAL